Mossman Tennessee Flat Top 1977, 25.000 SEK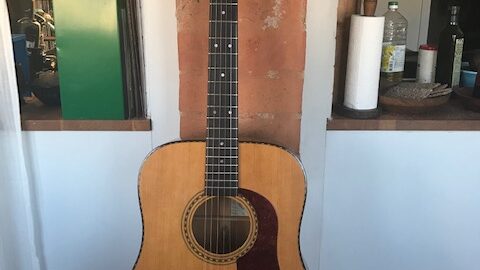 What do Eric Clapton, Albert Lee, Doc Watson, Merle Travis, Emmylou Harris, Cat Stevens and John Denver have in common?
Well, apart from being awesome musicians they all played a MOSSMAN acoustic at some point. Up for sale is a 1977 Mossman Tennessee Flat top in very good condition.
Sitka spruce top, mahogany back and sides, ebony bridge and fingerboard. Form-fit hard case.