SOLD:Gibson LP Junior TV -57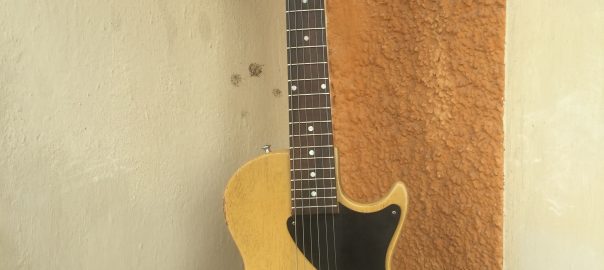 1957 Gibson Les Paul JR in TV Yellow.
Been re-finished but professionally done and aged perfectly. Without a black light you wouldn't be able to tell, everything is correct, color, weather checking, just done right.
100% all original parts, tuners, guard, pickup, pots and cap, jack and cover, back plate, knobs, bridge, studs..the works. no breaks or damage, been using this for slide.
Guitar has had a new nut and frets. Will need a set up and fret dress, little buzz on the G string, 11th fret but other than that its perfect, a dress and set up will only make it sing even more.
Really fantastic guitar, rings like a bell.