Fender Stratocaster 1968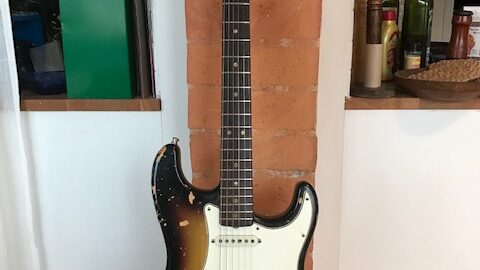 Fender Strat from Jan 1968 with all the ´67 specs.
Original except for:
refret, non original saddle, bridge saddles changed but original comes with the case, shielding plate missing but comes with the case, string tree and strap holders non original, non original 5-way switch, volume pot non original, spring cover missing. comes with non original tweed case.
Price: 149.000 SEK